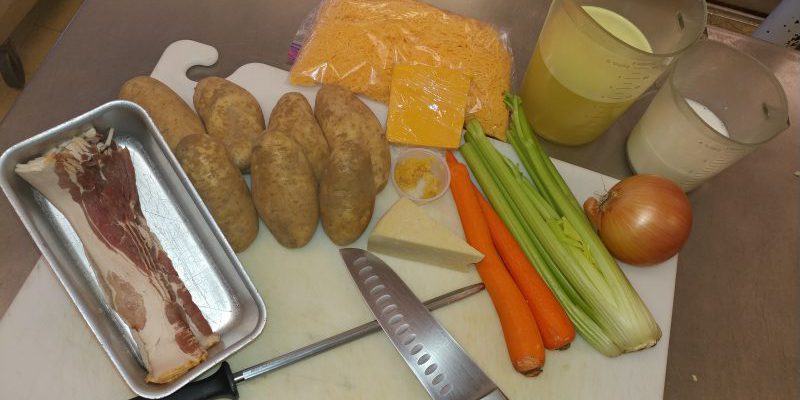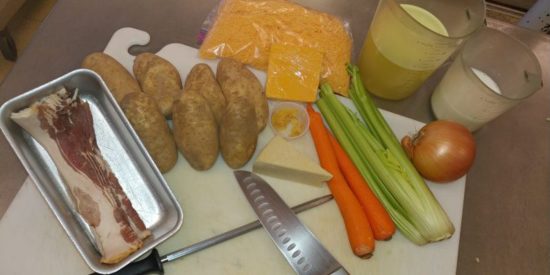 "Worries go down better with soup than without." –Yiddish Proverb
As you can imagine, the holiday season gets busy for us as an Omaha Catering and Cocktail company. We find ourselves at many end of the year corporate parties and events. One of our favorite things about this time of year is soup! Yes, the holiday season is soup season for us.
Soup is the answer to many corporate and social meal planning dilemmas. Our delicious soups are made from scratch and include locally sourced ingredients and non-GMO herbs from our garden. Each soup order includes our house-made croutons and crackers.
 Why Try Our Soup for the Holidays?
Versatile options: We offer 19 tasty selections to choose from.
A Meal in a Bowl: Use our formulas to order the correct amount of soup for your group.
Dietary Restrictions: Have dietary restrictions? Let us know, and we will recommend the best options for your group.
Matches the Season: Combat the cold with spoonfuls of warmth.
 Why You Should Make Soup Your Holiday Choice
Soup is Comforting – A bowl of thick soup is heartwarming. It keeps you comfortable when the cold weather strikes. It can actually increase your core body temperature.
It Satisfies Your Hunger – The high water content of soup satisfies your appetite and keeps you hydrated during the dry Winter season. When you're well-hydrated, you're less likely to overeat.
Soup is Healing – The Mayo Clinic states that chicken soup works as an anti-inflammatory and can help clear up mucus.
Helps Youngsters Tolerate Veggies – A study in the Netherlands found that toddlers who were given veggie and herb loaded soups for seven weeks had an improved tolerance for vegetables of all kinds compared to toddlers who didn't eat soup.
Vitamins and Minerals Don't Disappear – Soups retain the vitamins and minerals of cooked vegetables because you consume the soup base or broth – that's where all the good stuff is.
Delightful Aroma – Is there anything better than the aroma of savory herbs and veggies filling your home in Winter? Nope.
 Don't Miss Our  Soup Deal!
 With every gallon of soup you order, we give you a FREE  baguette!
"Of soup and love, the first is best." –Spanish proverb