Daily Meals are back this week! Tuesday is Gluten Free.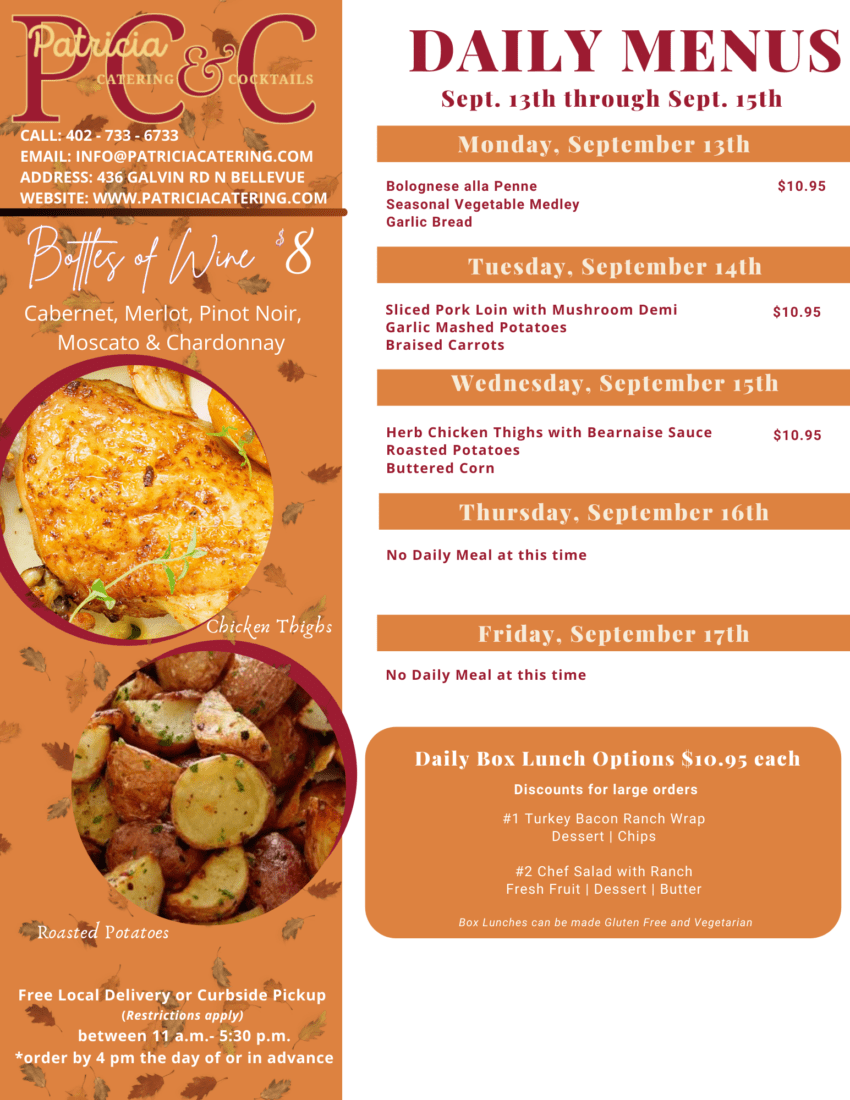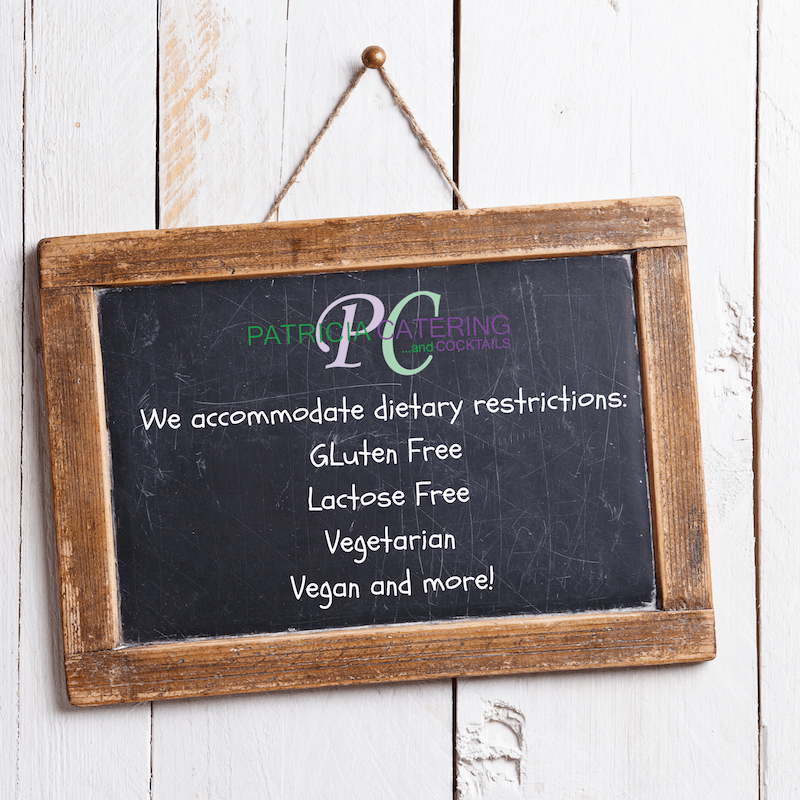 A question we are frequently asked is whether we can accommodate dietary restrictions. The short answer is – yes!
Catering Planning for Dietary Restrictions
Planning events requires control over a lot of details. One area that puts a lot of stress on planners is feeding large groups of people with diverse dietary needs. Anyone who has been in this position knows it can be hard to make everyone happy. Add in a budget and restrictions and it can be even harder!
We pride ourselves on making this easier for our customers.
Restrictive Diet Catering in Omaha
We can accommodate gluten-free, vegan, vegetarian, lactose-free and a variety of other dietary restrictions. Because we make our food from scratch with talented kitchen staff, we are able to customize items to suit your needs. We have such a wide variety of menu items that we don't have to work out anything special most of the time.
Gluten-Free and Vegetarian items are labeled on our onsite menus for guests to see if common restrictions are included, so they do not have to ask about ingredients.
We are happy to work with our customers on menu planning that best matches their group.
Tips from the Chef
When in doubt go with the nacho bar! A build your own taco or nacho bar accommodates guests with common dietary restrictions including gluten-free, plant-based, lactose-free, and nut-free items.
Consider asking about dietary restrictions in RSVPS
Planning for a bunch of unknown guests? Nonmeat and gluten-free items are welcome as an option.
Don't hesitate to let us know about restrictions. This helps us provide the best dining experience for your guests. As always, communication is key!
After winding down for the holidays, February is the start of preparations for wedding season! The American Express Spending and Saving Tracker consumer report found that an estimated six million couples are likely to get engaged on Feb. 14. Combined with all of the Christmas and New Year's engagements, February is the busiest time for couples searching for and booking vendors for their Big Day.
Find the Right Caterer for Your Omaha Wedding
As you book your venue, make sure to see if there are catering restrictions or recommendations. Your catering candidate list may get narrowed down to help you find the best fit. During your search, company websites are a great resource to learn more about the company. If pricing isn't listed, email, or call to find out more information.
Choosing the Menu for Your Wedding
Start brainstorming what kind of food you want at your wedding and reach out to the catering companies that you think will fit your budget and the vision of your wedding reception.
Step 1: Make a list of the catering companies you are interested in checking out.
Keep the following in mind:
Your Budget
Style
Scope of services
Step 2: Set up a Tasting
What kind of tastings do they offer?
How much are the tastings?
Step 3: Choosing a Menu
A good catering company will take your budget, guests, and them into account when suggesting menu options. If you have your heart set on a particular menu but can't afford it at full-service rates, the catering company may suggest a buffet style to offset the cost. There are many ways a catering company can guide you in making the best choice for your big day without breaking your budget.
Why Choose a Tasting?
A tasting gives you a great idea about the style and presentation of each caterer. It is also a good indication of the taste of their food. It is not necessary to taste everything on your menu, but feel welcome to ask your caterer all the questions you have. Keep in mind the season of your reception date and the season of your tasting. If they are not the same, then some items you are interested in may not be in season come your wedding day.
Looking for an Omaha Caterer for Your 2020 Wedding?
Finding the best caterer for your unique wedding takes time and patience.  Make your list with some online research, then pick up the phone and call each caterer on your list. You can learn a lot about a catering company with a short one-minute phone call. They should be friendly, professional, and be able to answer your questions.  If we made your list, call us today, we'd love to answer any question you have.