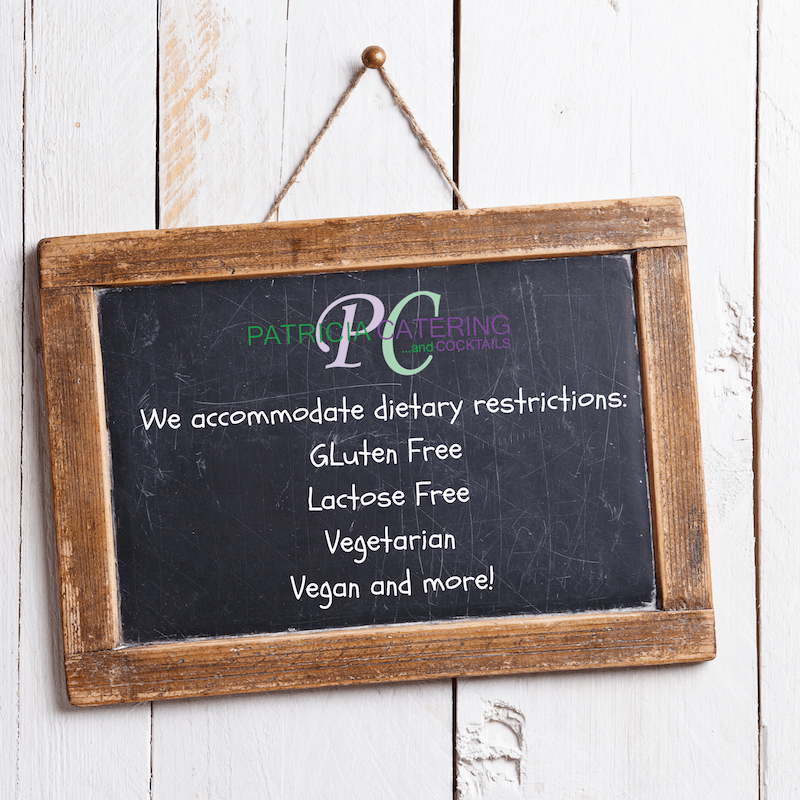 A question we are frequently asked is whether we can accommodate dietary restrictions. The short answer is – yes!
Catering Planning for Dietary Restrictions
Planning events requires control over a lot of details. One area that puts a lot of stress on planners is feeding large groups of people with diverse dietary needs. Anyone who has been in this position knows it can be hard to make everyone happy. Add in a budget and restrictions and it can be even harder!
We pride ourselves on making this easier for our customers.
Restrictive Diet Catering in Omaha
We can accommodate gluten-free, vegan, vegetarian, lactose-free and a variety of other dietary restrictions. Because we make our food from scratch with talented kitchen staff, we are able to customize items to suit your needs. We have such a wide variety of menu items that we don't have to work out anything special most of the time.
Gluten-Free and Vegetarian items are labeled on our onsite menus for guests to see if common restrictions are included, so they do not have to ask about ingredients.
We are happy to work with our customers on menu planning that best matches their group.
Tips from the Chef
When in doubt go with the nacho bar! A build your own taco or nacho bar accommodates guests with common dietary restrictions including gluten-free, plant-based, lactose-free, and nut-free items.
Consider asking about dietary restrictions in RSVPS
Planning for a bunch of unknown guests? Nonmeat and gluten-free items are welcome as an option.
Don't hesitate to let us know about restrictions. This helps us provide the best dining experience for your guests. As always, communication is key!