We wish you all happy holy and holly days.
As we are wrapping up the Christmas party season, our office elves delivered some holiday treats to our Avery Plaza neighbors. Delivering sweets always earns a few smiles!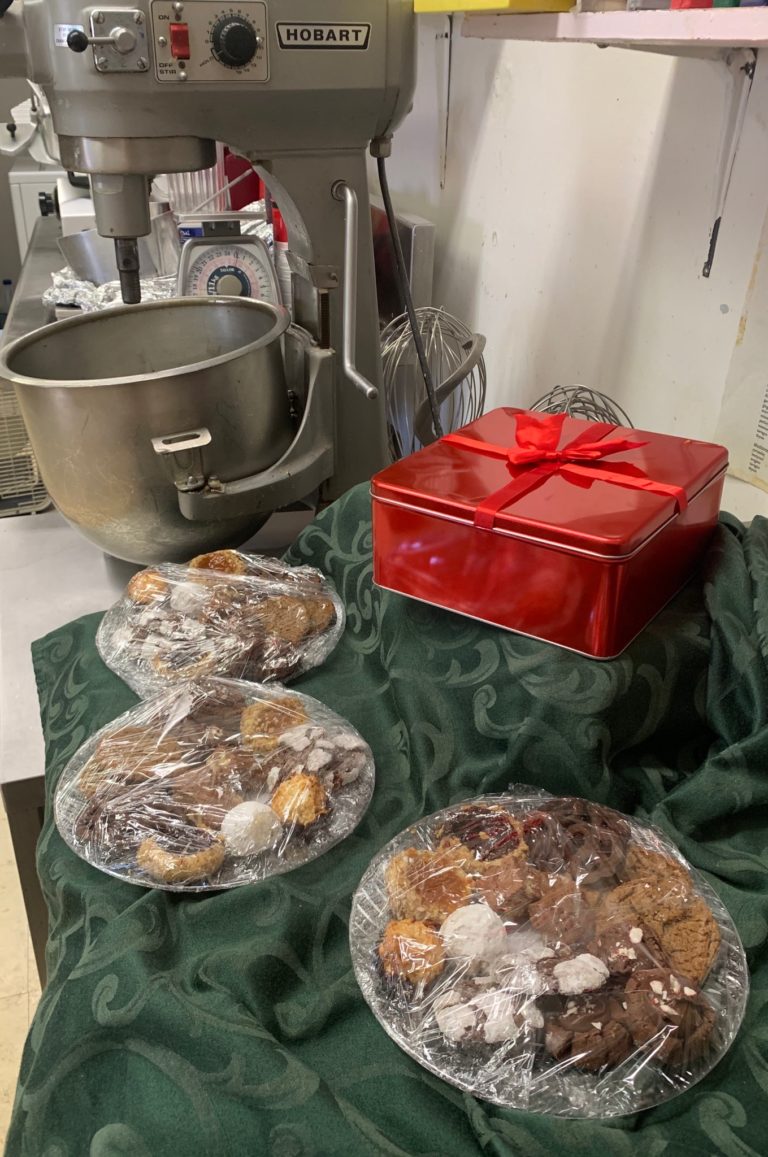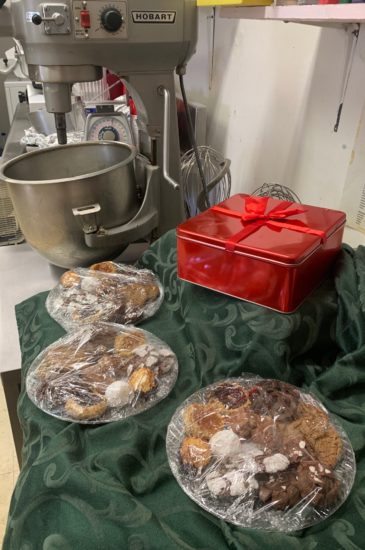 2019 recap
From Corporate Box Lunches to Omaha wedding receptions, 2019 was a year full of versatile events that all shared some common factors—delicious food, professional service, attention to detail and wonderful partnerships with customers.  Everything you might expect from an Omaha Wedding and Event Catering Company.
Looking back, some events that highlight the delight of variety (whether in location, food or service required) stand out in our minds.
Redstone Advertising Business Party at Sozo Coffeehouse
Guests enjoyed a sophisticated Hors D' Oeuvres buffet at the Downtown Omaha coffee shop.
Life Runners Benefit Banquet
The Pro-Life nonprofit's benefit included a plated dinner with bite-size gourmet desserts and bar service.
Wedding Reception at Bellbrook Clubhouse
The Bride and Groom had an intimate Caribbean destination wedding, so they picked a color scheme of ocean blues. They treated their guests to Prime Rib carved on-premise and a Host bar of beer, wine, soda and a Blue Champagne signature drink.
Mayors Dinner
The annual Mayor's Dinner is always a treat to plan with appetizers, a mocktail and summer buffet. China place settings add a lovely touch and the backdrop of the city's summer festival adds to the fun.
Tree Rush
The Omaha area's new attraction gives adventurers a different view of the forest's beauty. We came up with some new menu ideas to best fit the catering needs for social and corporate events.
Camp Confidence
The fundraiser included cowboy-themed signature drink and appetizers: Smoked pulled pork tartines garnished with crispy slaw, radish and goat cheese tartines with fresh herb chiffonade, and locally grown butternut squash wrapped in praline bacon and a just as delicious-sounding themed dinner menu. Their signature Whiskey Mule had a kick!
Retirement Brunch and Reception at the Benny Davis at Offutt
Celebrating an impressive career, the retirement included a brunch, open house and reception. The brunch included all the breakfast favorites. Her open house included her favorite snacks for guests to munch on while visiting. The reception included a pasta and salad buffet.
Beardmore Subaru and Chevy
Beardmore Subaru and Chevy celebrated 100 years with a party at both neighboring locations. Two buffets that complimented the atmosphere of each building were decorated with beautiful '100' ice sculptures by Muzzy's Ice.
Rehearsal Dinner at the Durham Museum
As the wedding party and family trickled into the Swanson Gallery after the wedding rehearsal, they started the dinner with appetizers that were both at a station and passed. Once everyone arrived they enjoyed a plated meal with an adult and children option and coffee table service. Guests were welcomed to a host standard full bar that included beer, wine, soda, and liquor.
Harry Potter Event
Every year we look forward to providing the bar for Fontenelle Forest's Night at the Forbidden Forest. This year we created a signature drink called a "Polyjuice Potion" that was a hit with all the Potter fans!
Looking forward to 2020
We are looking forward to the same variety booked for 2020 and all the events we have yet to plan. Thanks to the new decade, we forecast there will be lots of flapper dresses, 20's themed parties and new trends that set the next 10 years apart.
Cheers!