While we still have a few more weeks of summer, kids are going back to school and the season seems to be wrapping up.  As we look forward to Harvest season, we reflect on the fun we had this summer grilling at company picnics, delivering pre and post-game meals to the San Antonio Missions baseball team, and catering beautiful Omaha wedding receptions.
Popular Summer Menus in 2019
All American Picnic
Our All American Picnic was created to satisfy your grill out desires.
All Beef 1/3 Pound Burgers and Hot Dogs
Molasses Baked Beans, Country Potato Salad, Bakery Buns, Condiments, & Cookies
Passed and Station Hors D' Oeuvres
Having a station of Hors D' Oeuvres while some of the menu is passed, creates an inviting atmosphere. Ask your caterer which way each item is best served.
For a July engagement party we passed beef tenderloin tartines, bacon wrapped meatballs with bourbon glaze, bacon wrapped water chestnuts with teriyaki sauce and jumbo shrimp with cocktail sauce.
A fresh fruit platter, brie en croute with toasted almonds and apricot filling and an assortment of dessert bars were displayed at a station. The customer ordered a sushi boat to add to the fun!

Mayors Dinner
For this outside event we started the evening passing Radish and Goat Cheese Canapes and a Mocktail created for the event.
Dinner Menu:
Chicken Skewers with Pineapple, Peppers, Onions, and Teriyaki Glaze
Sirloin Steak Skewers with Mushrooms, Zucchini, Tomatoes and a Roasted Red Pepper sauce
Roasted Sweet and russet Potato Medley seasoned with Garlic and Fresh Rosemary
Layered Fresh Mozzarella, Tomatoes, and Basil Salad Drizzled with Pesto and garnished with Chopped Avocado and Bacon Crumbles
Christmas Salad topped with Raspberry Vinaigrette
Fresh Baked Rolls, Sliced Baguettes, and Butter
And for Dessert:
Snickerdoodle Dessert Bar with Caramel Sauce
 SA Missions
Our catering crew loves a new challenge. We learned about pre-game and post-game meal requirements by menu planning for a visiting baseball team.
Tailgate during CWS at the Slowdown
Guests enjoyed a beautiful tent, TV Screens with the CWS games, a summer breeze, sounds of baseball fans and tourists soaking in the downtown vibes while eating heavy Hors D' Oeuvres.
The menu:
Seasonal Fresh Fruit Skewers
Mango Summer Salsa with Fresh Fried Tortilla Chips and Corn Chips
BBQ Sliders and Mini Burgers with relishes and condiments on the side
Potato Salad and Coleslaw cups
Antipasto Picks, Salad Wedge on a Stick and Fresh Vegetables and Herb Dip

Wedding Reception at Falconwood Park
After the Spring's devastating floods, the Falconwood Park crew was able to recreate the atmosphere couples have been falling in love with over the years just in time for some Spring and Summer weddings.
The Menu this couples said "I do" to:
Roast Beef au jus with and Horseradish Sauce on the Side
Demiglace for beef gravy on the side
Country Fried Chicken with hot sauce on the side
Pecan Encrusted Tilapia with Citrus Glaze
Mashed Potato Bake topped with Crispy Fried Onion Straws
Roasted Vegetable Medley of Carrots, Zucchini, Green Beans
Quinoa Salad (seasoning spices similar to tabbouleh)-with tomatoes, cucumber, basil chiffonade, and topped with crumbled feta cheese
Autumn Salad of greens with sliced apples and pears, shredded Havarti cheese, sugared walnuts, and topped with citrus vinaigrette
Fresh Baked Rolls, Sliced Baguettes, and butter
Favorite House Made Drinks
Signature drinks add a personal touch to your bar or beverage station. Signature drinks can tie in a theme or use a guest of honor's favorite liquor. Whether it is adding a House Made Margarita to a taco bar birthday party or a Pina Colada to a Caribbean themed wedding.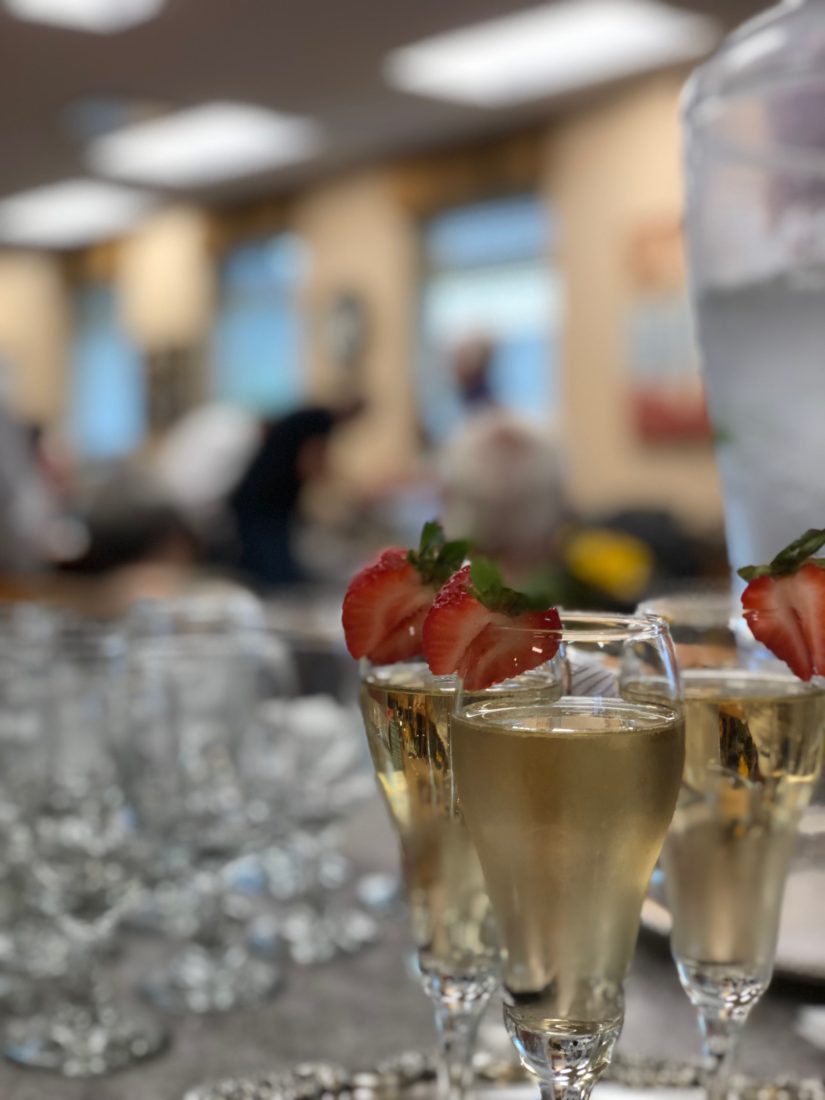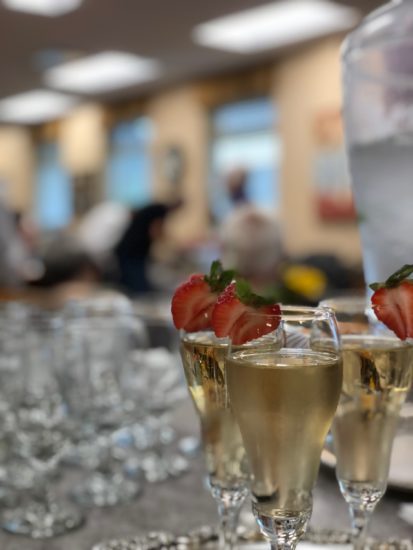 Watermelon Margaritas
Our House Made Margaritas with a summer twist of Watermelon
Raspberry Hard Lemonade
Looking to switch it up? Change your fruit of choice and don't forget to add a fresh garnish!
Summer Sangria
House wines
Favorite juices – a great way to customize to your taste
A glug glug of Brandy
Cut up fresh Fruit
Stay tuned for our next blog where we will discuss our harvest of organic non GMO veggies and canning tips.